Ja Rule stepped up his comeback last week releasing two songs in two days on Hot 97, and both are now available to download on itunes.
On Wednesday Funkmaster Flex was playin some classic Ja and then hit the world with the appropriately titled 'Fresh Out The Pen'.
Rule stopped by the Angie Martinez show on Thursday  night with Irv Gotti, where they talked about past times and what they got comin, also premièring  another new track 'Eerrthang'.
Download 'Fresh Out The Pen', and 'Eerrthang' above.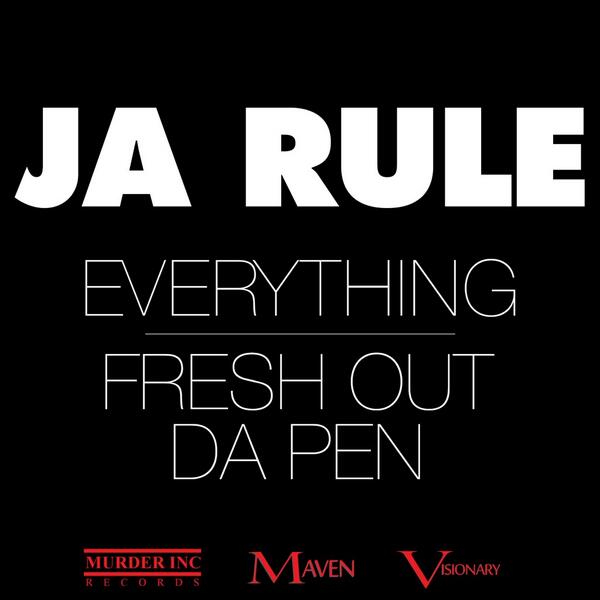 photo:https://itunes.apple.com/us/album/everything-fresh-out-da-pen/id716859671
@MoistMurderer